We know your wedding is one of the most important days of your life and how important it is for the day to go smoothly. We also know it is nice stand out from the crowd and be different.
The Wedding Swing
A traditionally built oak frame swing that we will bring to your venue to help you celebrate your special day. Engraved seat plaque comes with every booking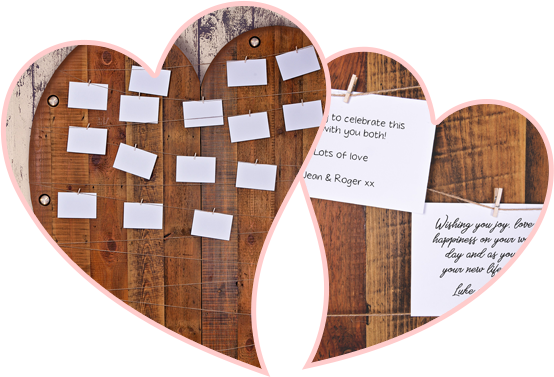 Vintage Style Love Heart
The love heart built from reclaimed timber. It stands nearly 7 feet tall and is 4-foot-wide, it has 10 lights set in to the edge.
Oak Story Boards
Our Oak story boards are made from solid oak and are engraved with meaningful personal text that's is meant as a fun snap shot of your relationship. A great gift for the morning of the wedding
Lanterns
These lanterns truly are giant, the stand 150cm tall and look fantastic, they will set the scene and look great at any venue.
Engraved items
Various items to add that special touch to the day, oak signs, candle holders cake stands, all engraved with your own words, contact us to find out more